The Top Digital Cameras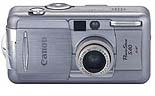 The top digital cameras will give you good features and functionality. By top digital cameras I mean
good
, quality, value for my money digital cameras. There's
nothing
worse than thinking you've spent your cash wiselyand then finding out you over looked some
key
things.
Let's take a look at some of the common characteristics that you should beaware of...
What to expect from the top digital cameras
1. More Megapixels
To get enough information in your digital image to make it useful youneed 2 megapixels or more. This will give you sharp looking picturesand they'll print off well too. The top digital cameras on the market nowhave more than 10.
If you're a professional that's great but for the typical casual user looking to snap some vacation shots 2 megapixels will do just fine...unless you wantenlargements...then get one with 3 megapixels or more.
2. Top digital cameras will have optical zoom
With the release of digital cameras digital zoom has entered the marketas well. Digital zoom blows up the picture artificially instead of givingyou a real zoom shot. Good digital cameras will have optical zoom as wellas digital zoom. Optical zoom is the real stuff.
3. You won't be spending money replacing batteries
A quality digital camera is going to come with rechargeable batteries. Ifit doesn't watch out - you'll be spending more money pretty quickly. The LCD can chew up battery life pretty quickly....and if you're using a lotof flash they'll go even faster.
The top digital cameras will ship with lithium ion rechargeables...they lastlong and recharge quickly.
4. LCDs and Optical Viewfinders are useful
The little LCDs on the back of most digital cameras are great but the topdigital cameras will typically have a regular viewfinder (the thing youlook through) as well.
This may not be a big point for everyone but I find the the traditionaloptical viewfinder easier to use and it's easier to hold the camera steadywhen looking through it. You'll save battery life by not running the LCDall the time as well.
The LCD is great for movie mode and will give you an accurate view of thefinal picture....so it's nice to have both. That way you can choose what worksbest.
Here's a look at a Canon digital camera with an LCD and an optical viewfinder...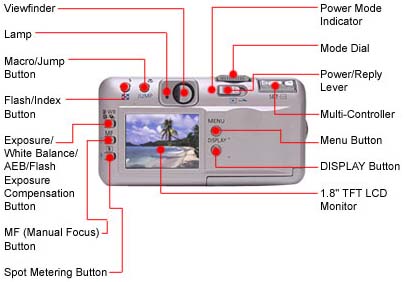 ---
Here's Some More Information...
---
Check out recommended places to buy the top digital cameras...
Top 3 online stores to buy digital cameras. Each of these has good prices, great reviews and most importantly they are dependable retailers.
How to Find the Best Digital Camera - Home Page
Digital Camera Buyer's Guide and Tips...all you need to know about buying digital cameras in plain English.